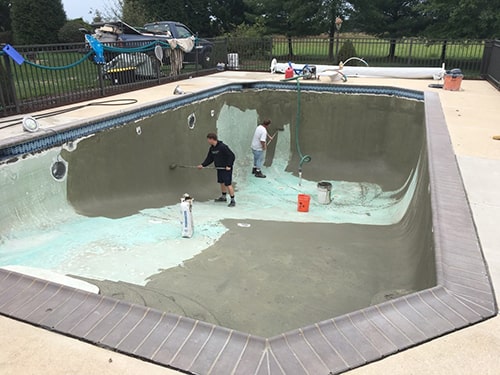 Don't worry — your pool can easily transform from an unsightly mess to a beautiful sanctuary. When your pool needs a makeover, Afford A Pool & Spa can definitely help you out. Here at Afford A Pool & Spa, our specialty lies in swimming pool renovations and remodeling. As your trusted source of swimming pool construction and remodeling, we have the experience and expertise needed to get the job done right.
Concrete Swimming Pool Renovations
Repairing unsightly pools is what we are known for. In fact, many people own older pools that haven't been renovated since the '80s. If you are a current pool owner, we can help bring your outdoor retreat into the present. It's finally time to augment your existing swimming pool without extensive concrete pool renovations. Whether it's major or minor repairs, our experts at Afford A Pool & Spa can manage any job — no matter how large or small.
Vinyl Pool Renovations
Besides concrete swimming pools, many homeowners have vinyl pools in their backyard. These will typically require a facelift every 7 to 10 years. One of the most common items that needs to be repaired in a vinyl swimming pool is the liner as it encounters an abundance of wear and tear over the years. However, proper maintenance is key for any type of pool you have. At Afford A Pool & Spa, we can easily rejuvenate new life in your backyard paradise. Perhaps it's a new liner, a brand-new lighting system or whatever will help enhance your backyard oasis, we are here to help make all your backyard dreams come true.