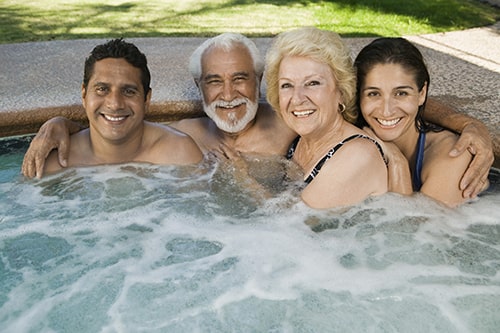 Sometimes all a homeowner wants is a hot tub. Enjoying a luxurious soak in the hot tub can do wonders any time of year. That being said, there are some key things to consider when it comes to installing a hot tub in your home. The experts at Afford A Pool & Spa can help determine the best hot tub for your humble abode. Having experienced professionals on your side, throughout the process can help alleviate the stress associated with finding the perfect hot tub for your home.
Factors to Consider When Choosing A Hot Tub
To ultimately get the most out of your hot tub, there are some key takeaways you need to keep in mind. First off, the space designated to the hot tub will need to be a flat, hard surface — this ensures the hot tub can be installed securely. That being said, our professionals can help guide you towards finding the perfect location for your hot tub in your home. Additionally, our experts will help ensure you have the proper surface for a hot tub installation by providing advice on whether a platform will need to be built to create that hard, solid surface or potentially installing a concrete pad to provide a secure grounding and stable surface for your hot tub. All this can be confusing for many which is why getting in touch with us can help alleviate all that hassle. We are here to help guide you towards creating the ultimate in luxury in your own home.
Relaxation and Pure Stress Relief
After a long day, getting into a warm hot tub can make a world of a difference. For those who are athletic, soaking in a hot tub can do wonders for their muscle soreness. Ultimately, having a hot tub in your home can have immeasurable benefits for homeowners in the Maryland and Pennsylvania areas. A hot tub is truly the ultimate in self-care. Once you have a hot tub in your home, it's always there, patiently waiting for you to get in. There's no need for you to go to the gym or call up a friend to get your hot tub fix. A hot tub is also the perfect place to practice mindfulness which is a great stress reliever in the lives of many.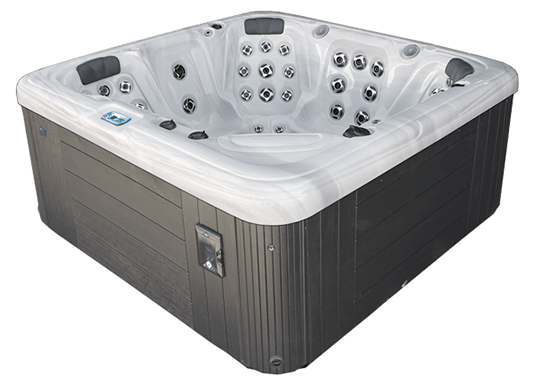 Browse Our Hot Tubs Collection